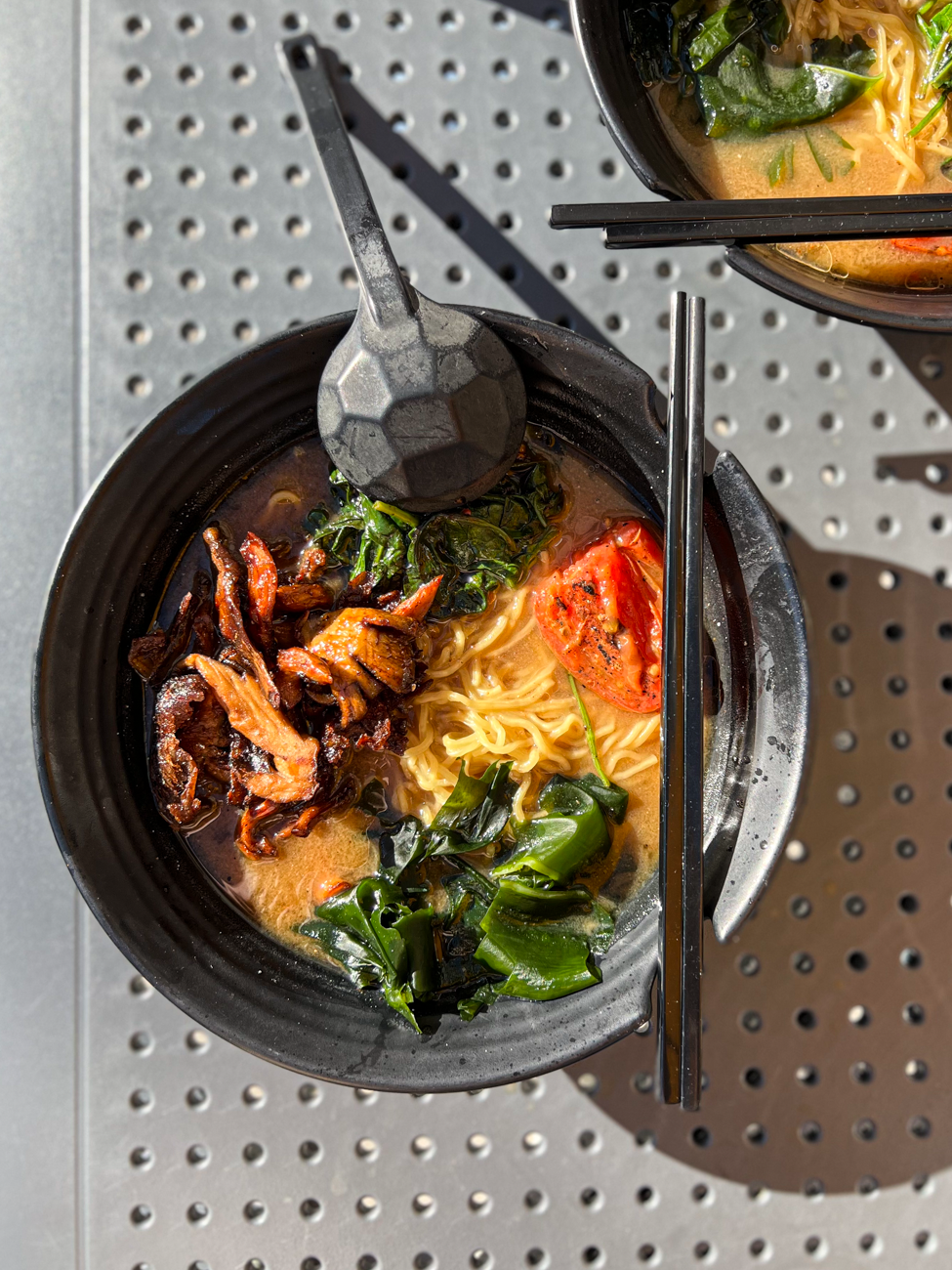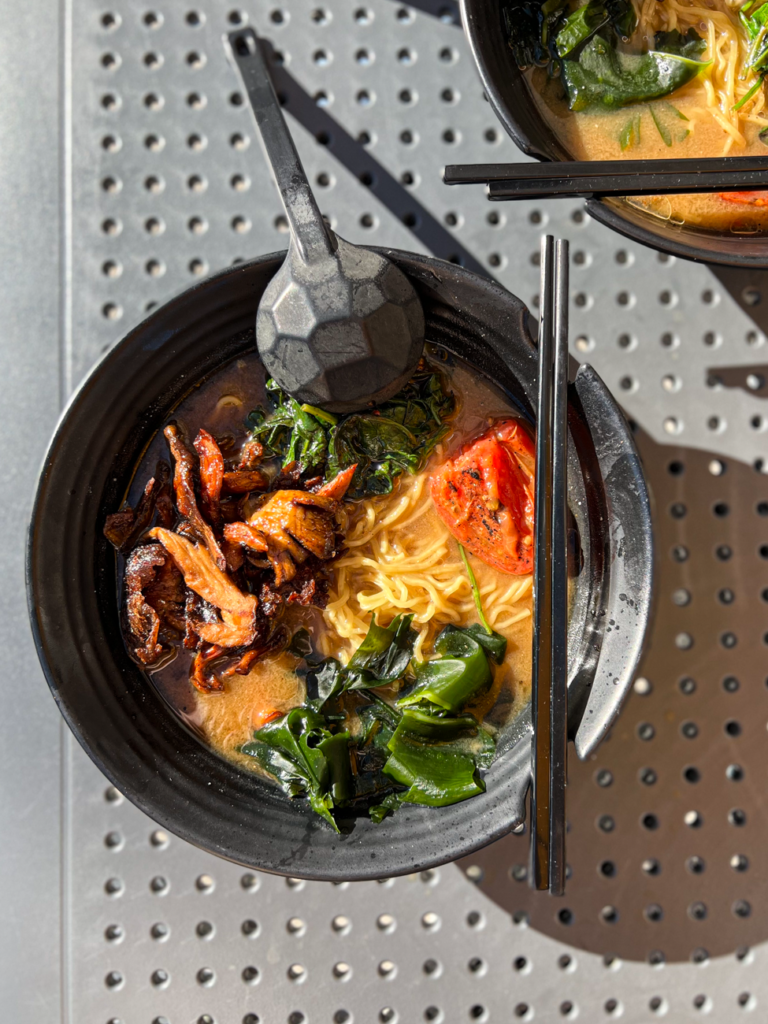 Hi friends! The time has come for me to share my long-awaited Vegan Guide to New Orleans! And you might be wondering…you can be vegan in New Orleans? Well… if you know where to go! As someone who has been visiting this city long before I moved here, it used to be slim pickins for us vegans but nowadays- it's pretty fantastic! It's come a long way and I'm quite proud.
Disclaimer before we begin, this is not a list of every place that has vegan options here in the Big Easy. This is a list of my personal recommendations that I love. I also reserve the right to change this list up as I see fit. There are definitely some businesses that I have not had a chance to try and they may be added to the list eventually, in addition to new places that may pop up in the future. But for now, this list should keep you BUSY!
Lastly, I ALWAYS recommend to double check with your server if something is vegan. Menus change and something that I mention here now may no longer be vegan when you dine there. Always politely confirm that something is free from animal products when ordering. Here's to enjoying some delicious vegan food in a magical city. Cheers!
---
CASUAL DINING
Favorite restaurant in town! Loads of vegan options and too cute to boot! Rezzy needed for nighttime.
Lots of inventive vegetables dishes that can be made vegan with a lovely environment. Rezzy needed.
Delicious Israeli and Middle Eastern food with tons of vegan options. Great location to walk around. Rezzy needed.
Wholesome food with many vegan options, clean and spacious. Rezzy needed.
---
BRUNCH
Cute neighborhoody spot with a few vegan options, great area to walk around.
Clearly marked vegan items worth trying but getting a table can be difficult as the wait can be long. Two locations!
---
FAST CASUAL
Intimate little spot next to a lovely wine bar (to check out if there is a wait!). Mediterranean fair with a nice vegan platter.
Comfort food for when the craving strikes. Amazingly comprehensive vegan menu.
One solid vegan option (vegan fried chicky sandwich) worth trying! Only open for lunch.
Cutest little spot with a great lineup of vegan bagel sandwiches and sweet treats. Get the chai!
Wholesome and healthy food with a gorgeous pollinator garden in the back! Only for brekkie and lunch.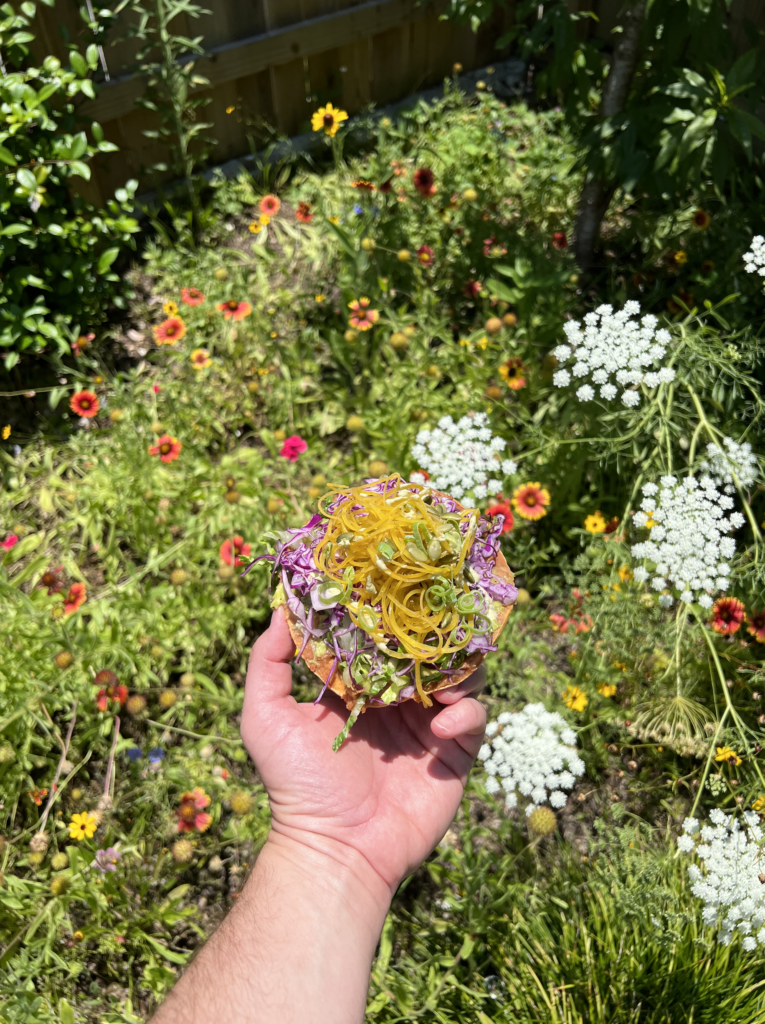 ---
PO' BOYS
If you are going to get a po' boy while visiting- this is it. Awesome vegan option and they have vegan fried pickles but they're not on the menu!
More inventive, non-traditional vegan po' boy options. Fun to try!
---
SOUL FOOD
This is one of my favorite spots. The hours are tough (only open weekends, close at 7) but the food is BOMB. Quick dine-in (no table service) and great for pickup and to-go.
This place offers a fully vegan menu. I don't love everything from here (buffet style set up) but it is worth going for their fried cauliflower and red beans & rice!
---
PIZZA
Hip spot next to a great record store. They do offer vegan cheese, which you have to add on separately to the vegan slice…heads up!
This place is currently closed but they have a killer vegan slice and claim to be opening up again soon!
One of my favorite spots because they offer sourdough crust. Not many vegan offerings but a good crust is all you need sometimes. Great wine selection.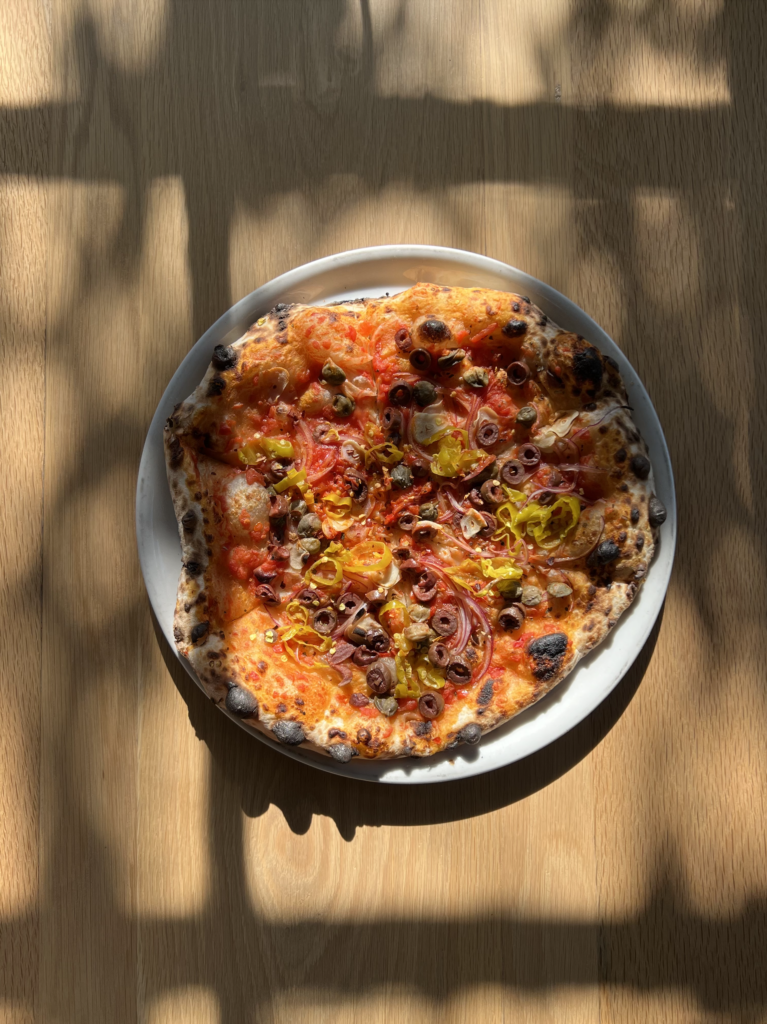 ---
VIETNAMESE
This is my favorite spot for pho. I go once a week! (The veterans location.)
Delicious and great location to walk around (Uptown!)
Many vegan offerings on this menu and their vegan broth is outstanding!
Good pho and I quite like their 'Tofu Fresh Roll' which I add cilantro and Thai basil to.
---
---
THAI
They have a secret vegan menu by the register so just ask. I like this place because you don't need a rezzy and you can go with a group. Close to the quarter, too!
They have an extensive vegan menu! I like their eggplant offerings and papaya salad.
This place is in the quarter and they have a separate vegan menu that pops! Get the fried okra! You do need a rezzy, tho.
---
SUSHI & RAMEN
This spot has one clearly marked vegan ramen option and it is stellar (just be clear to not add the egg option)! A must-try if visiting!
I like this spot because it is in the quarter, it's open every day, and they have a few vegan offerings (veggie roll, ginger-carrot salad, veggie ramen, spicy edamame). Just ask your server about what to order.
---
INDIAN
Delicious Indian cuisine with lots of vegan offerings! Simply ask your server. Great for delivery.
Aside from offering bagel sandwiches and such, they also serve fabulous vegan Indian food!
---
---
BAKERIES
Best bagels in town! They only have one vegan option (a veggie bagel) so I usually pick up a dozen at a time and make my brekkie sandwiches at home. You could honestly eat them plain and untoasted- they are that good!
Fantastic sourdough bakery! Most of their breads are vegan friendly and they have a killer chocolate cookie. Cute location to walk around, too! Fun fact: I love one of their cookies so much, I asked the owner if I could share the recipe on the blog!
Great place to grab a chewy baguette and walk around the quarter.
---
COFFEE & JUICE
Cute spot with a few locations. Great coffee!
Lovely local shop! Every Sunday they have a local market that's the cutest little thing.
This place has great organic juices and raw vegan food that I quite love. Try the 'Truffle Mac Noodles' and the 'Bossy Balls'!
---
SWEETS
Super cute snoball shop that always has a few vegan options.
Nice little ice cream shop that usually has one to two vegan options.
---
WINE & BARS
Lovely wine bar that offers a vegan cheese board and live music! Must go if you visit.
Super cute natural wine bar with lots of cozy seating areas. Great date spot.
Gorgeous hotel worth visiting just to see and check out the gift shop. The bar has fantastic truffle fries, just hold the cheese.
Hip bar that locals love. Very queer friendly!
Classic New Orleans Bar in a great area (right by Bar Brine!)
Fun gay bar in the quarter that gets lively on the weekends.
---
---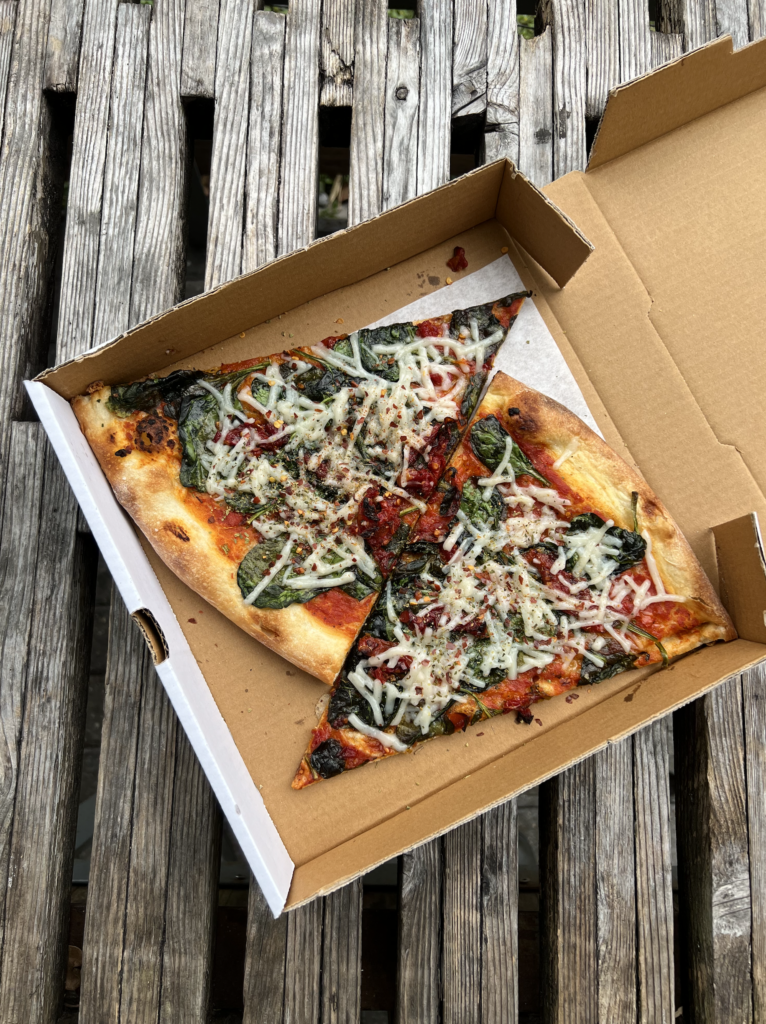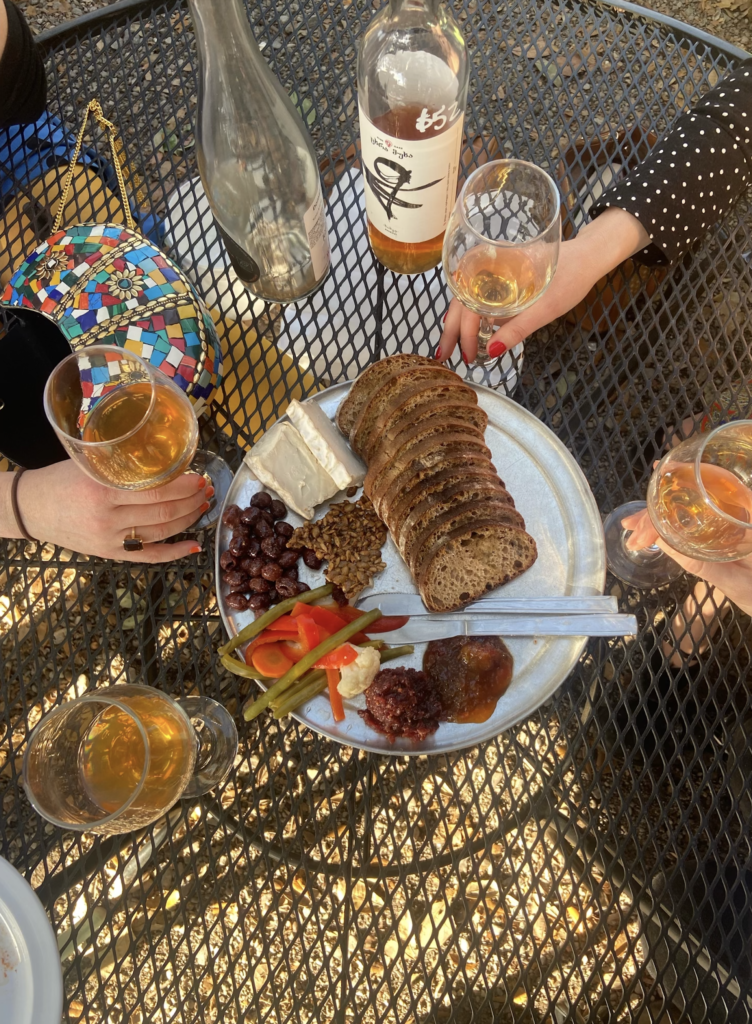 ---
---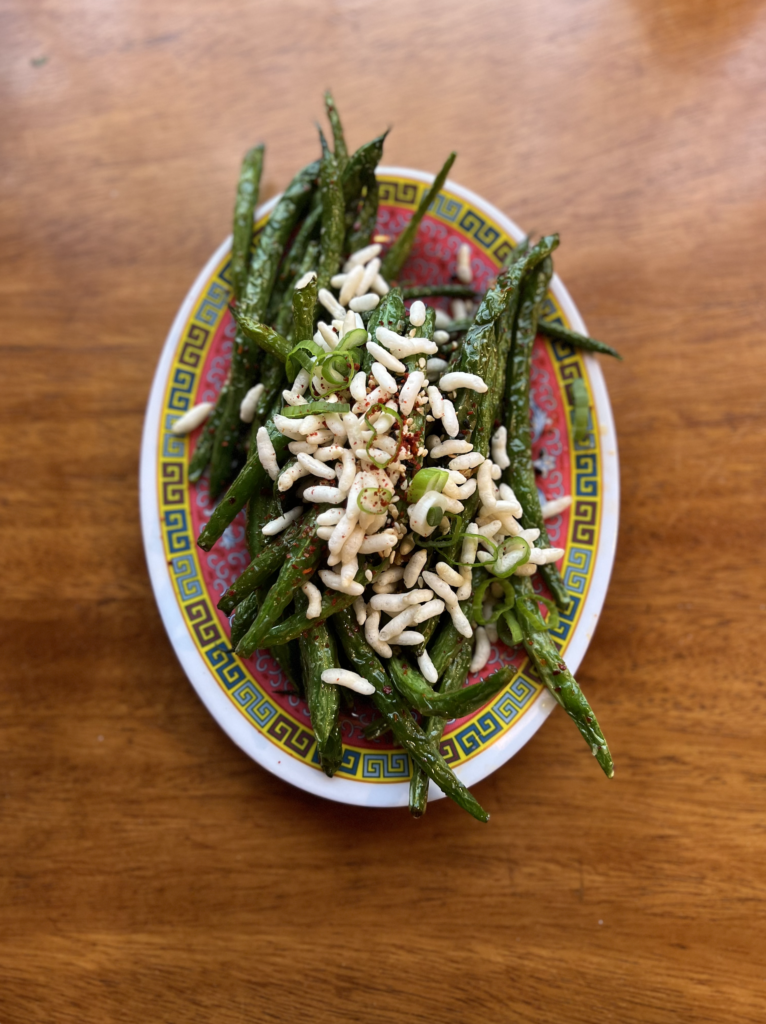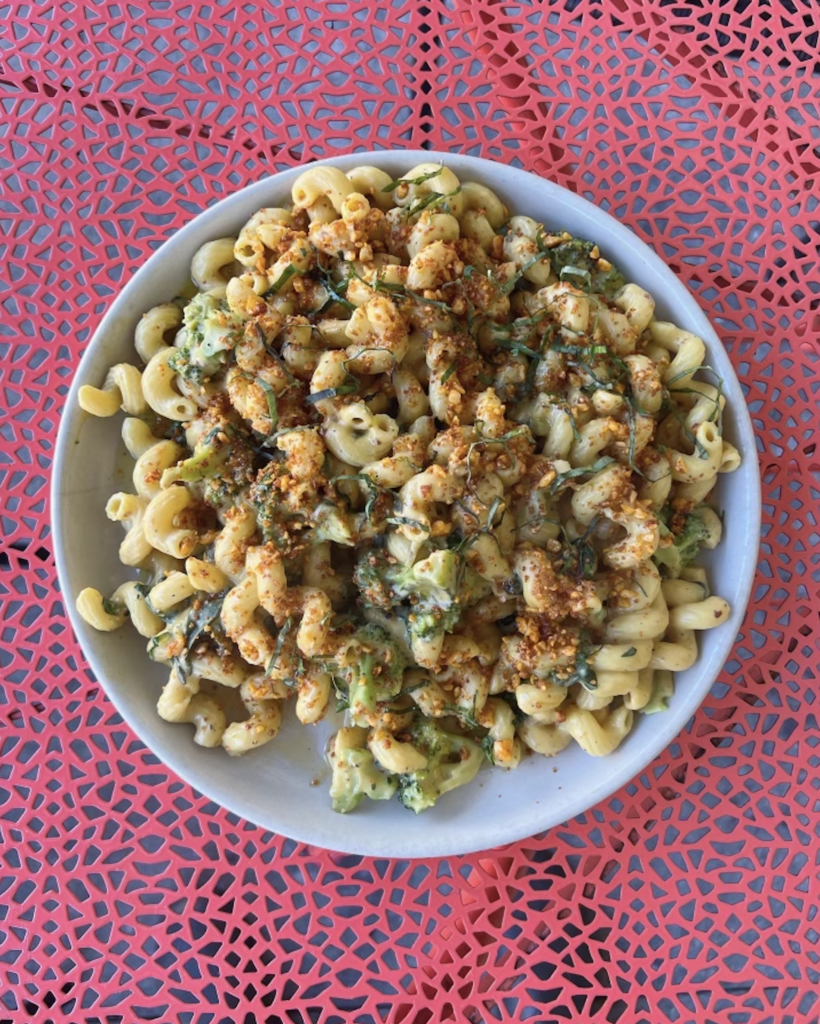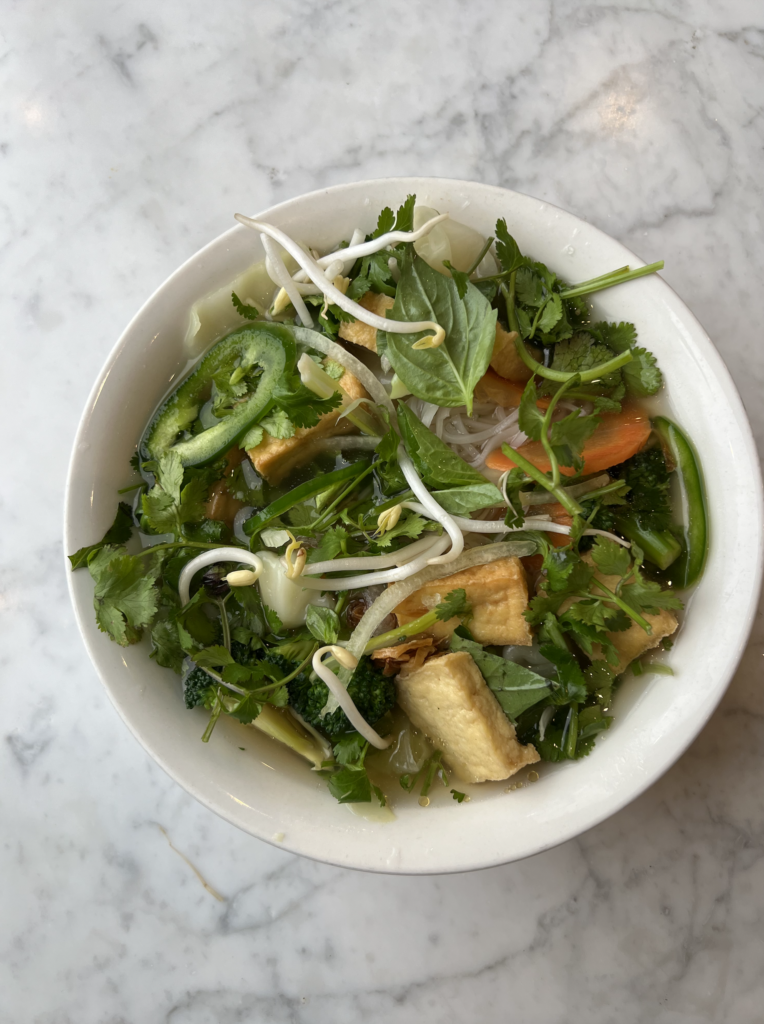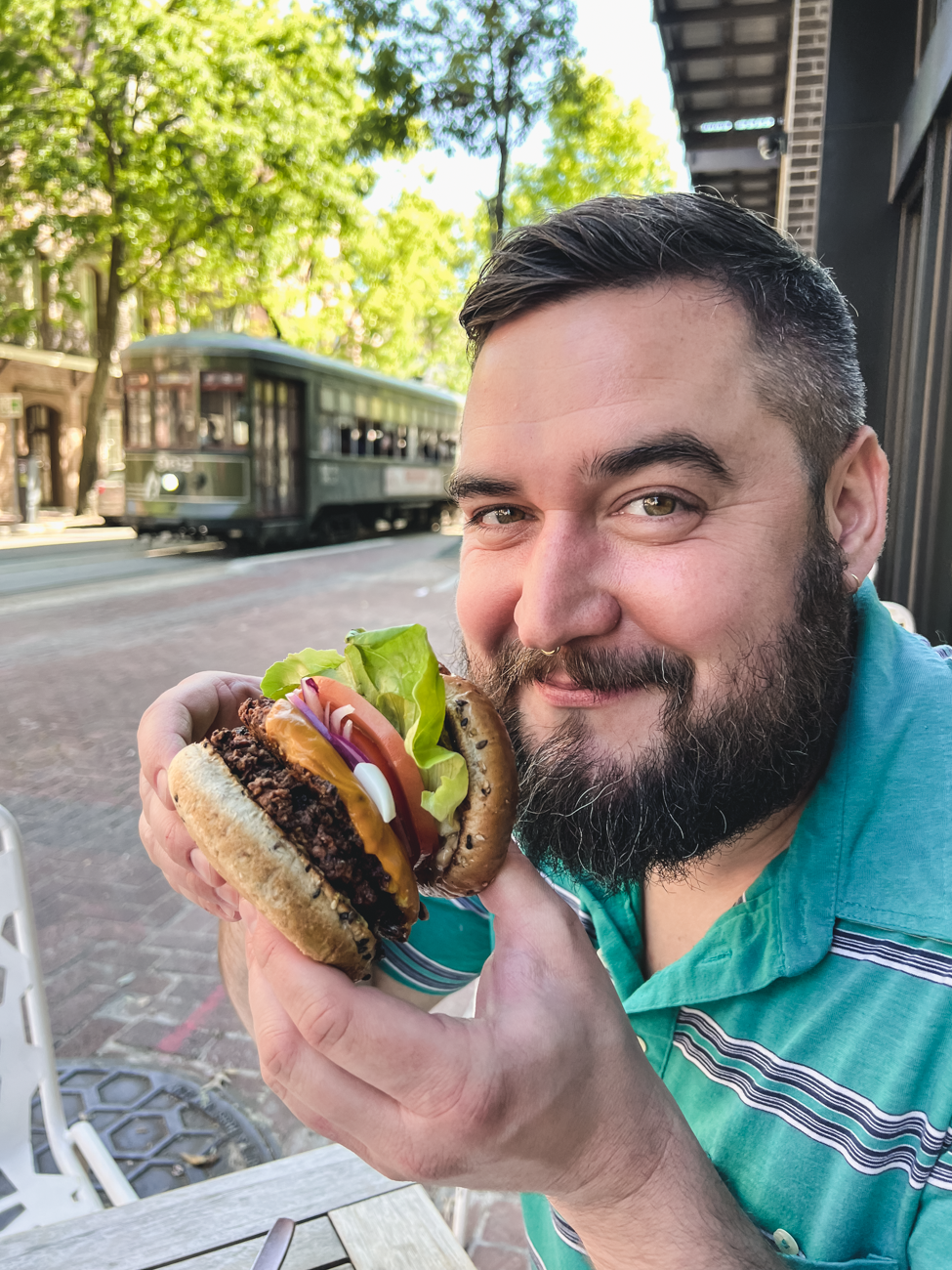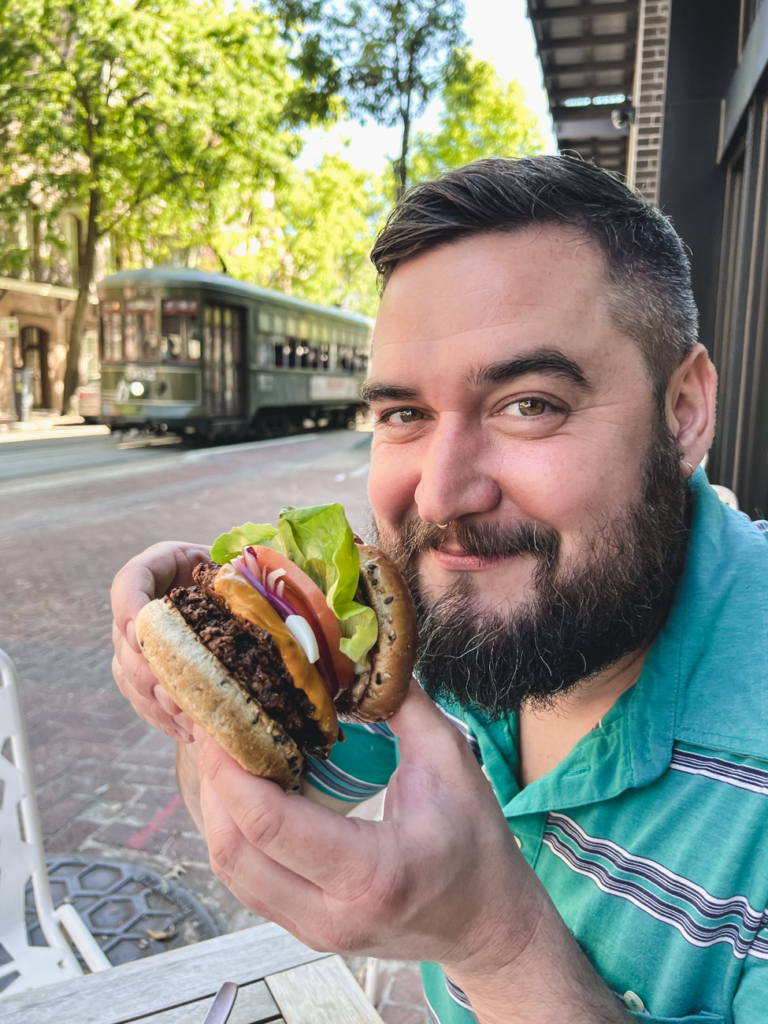 ---
---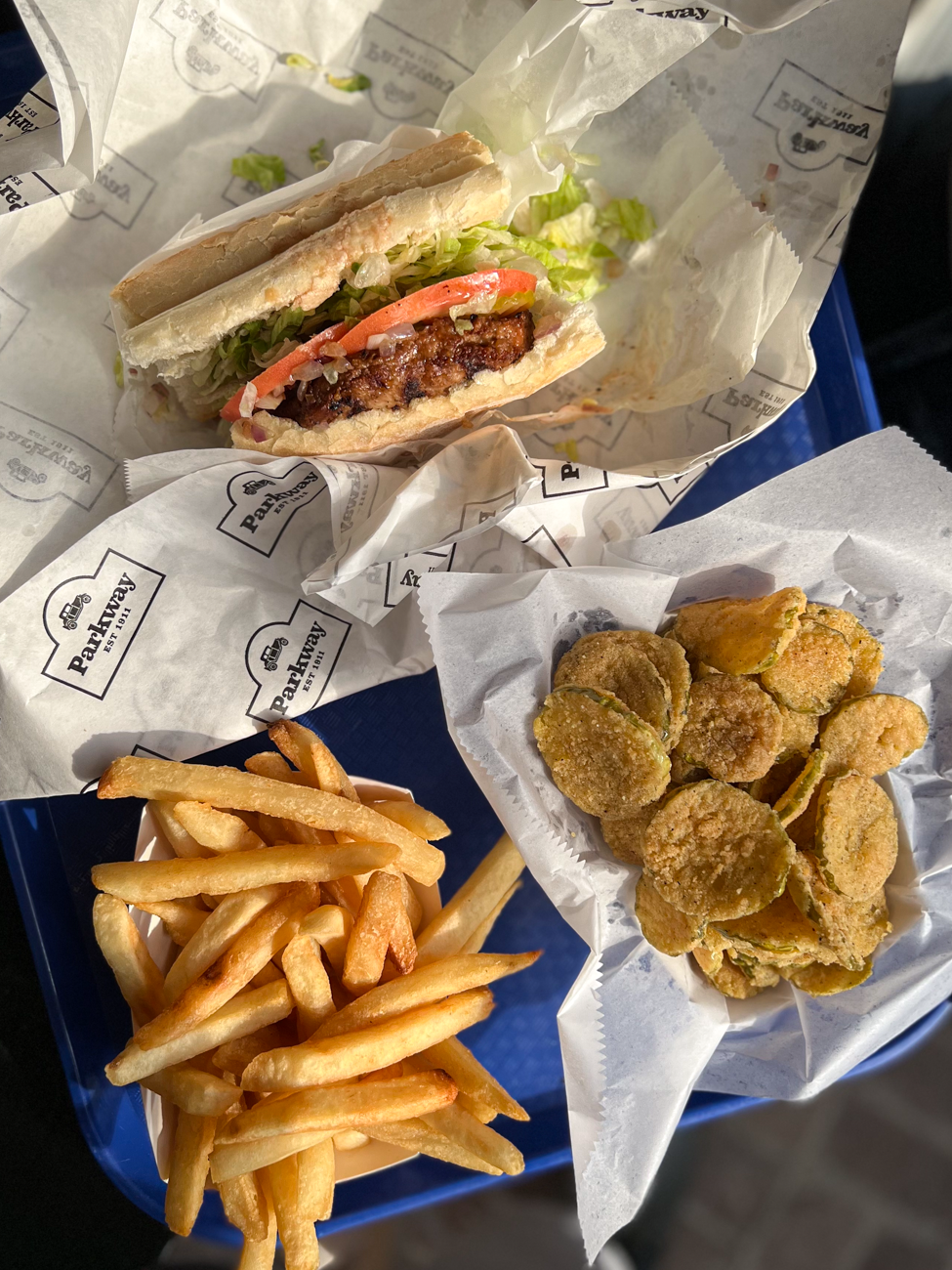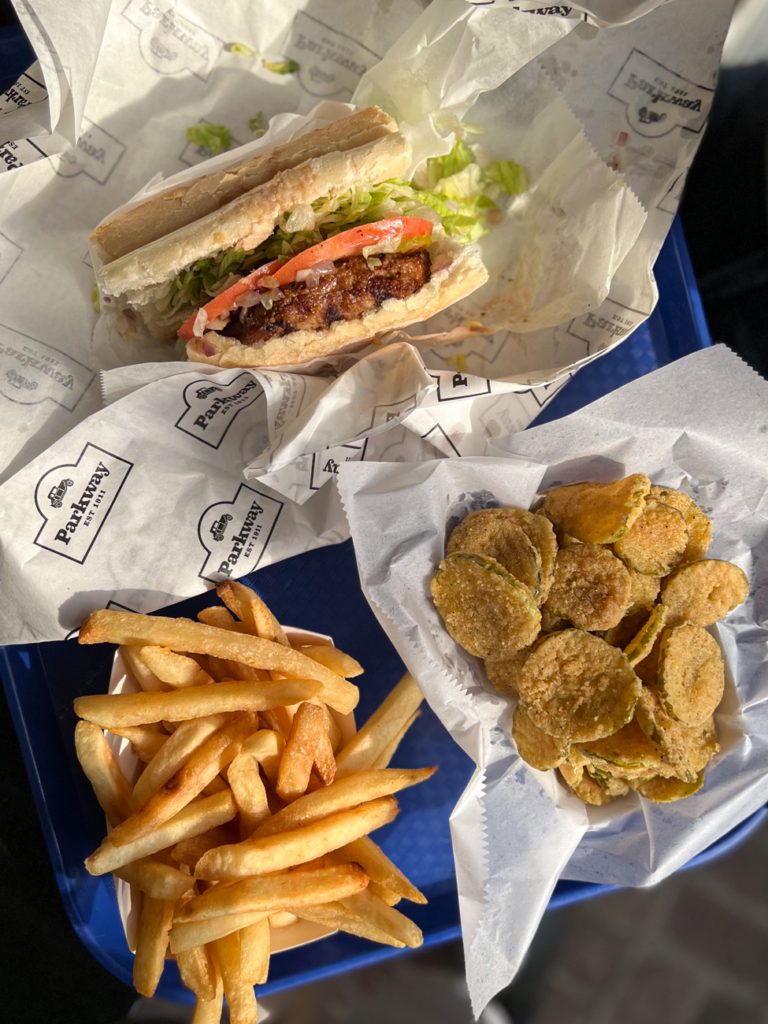 I hope that you have enjoyed this 'Vegan Guide to New Orleans!' Before I go, I wanted to mention that I have a fabulous vegan 'Guide to Austin' that you should definitely check out and if you are interested in trying a New Orleans style dish in your own kitchen, try my 'Dirty Rice'.
Thank you for being here!
–Timothy